Marc Camras has an extensive background in psychology, teaching, business and coaching. He has been working to help people find the perfect business, but in this course, he prepares you to be a business owner. Whether you work starting something yourself, buy a mom and pop shop or buy a franchise or resale, you will know all of the options and end the five course class with a solid foundation. This course will give you the groundwork for becoming a business owner in 3-9 months. Make it happen in 2018 - this is the best investment in yourself you could make.
This Course Will Cover:
Financial Preparation

Relationship Readiness

Your Entrepreneur Quotient - How Successful Will You Be? What to Look For

The CEO Mindset - Part I - It's much more than you think

The CEO Mindset - Part II
"Marc worked with me for 3 years and didn't make a dime."
I've dealt with countless amount of consultants and brokers. Its very rare you find someone who will do all the things (Marc) does. Honestly I can't say enough about the guy. To cut a short story even shorter. after 3 years of him sticking by me and helping me and guiding me. I finally found the right and perfect franchise business for me. I am now in the process of closing escrow and starting my business. Marc is always going to be a friend of mine. He stuck by me and didn't even make a dime the whole time. He was always there for me. and genuine. A real straight shooter. Adam Amani, 2017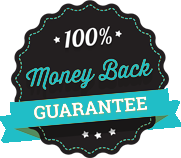 EMAIL:
help@mvisionconsulting.com